With hundreds, or even thousands of people limiting the view of your Exhibition Stand it is most important and also smart to book a stand-out, as well as Alternative Entertainment Act, that will have the crowd turn their heads and draw their attention directly to your stall.
The same applies to your next Corporate Event. You do not want to bury yourself under a 'has been done before' – chancing bored party guests. What is key, is something that will keep your guests focused, entertained and most of all a part of your party.
Now, imagine an 8 Feet Tall Robot Spectacle who will not only advertise your company through logos, entertain the crowd with smoke guns, light shows and smoke machines, but one that is also fully interactive, as well as happy to engage with your visitors.  You may be of the misconception that such Sci Fi Humanoid is not available in Ireland and would be a costly, stressful arrangement to hire for your Event and you would be incorrect.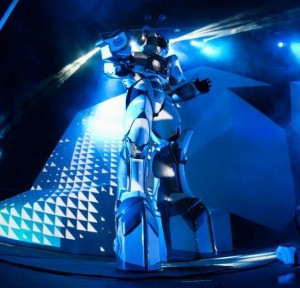 For the first time ever on Irish Shores Robot Networks Ireland is incredibly excited to introduce to you Robot-TED an 8 feet tall Robot Available for your Corporate Events and also as an Exhibition Entertainment Act.
This is not all however, we also offer the beloved Bumble Bee tribute of the famous Transformer Movies and Star Wars induced Star Troopers. Our DJ list is also quite impressive and a Unique DJ Act can really make your Event single-handedly.
Just take a look below at what we have to offer you and please do call us for a direct quote on +353 – 86 – 250 4795. The Team behind Robot Networks Ireland would also enjoy and of course appreciate for you take a look at our Facebook Page, Twitter and Instagram Account.
Our Top 5 ways To Make YOUR Next Corporate Event Or Exhibition Stand Out
(please click on the individual names for more details on each act)
Robot-TED 8 feet tall – the only one of his kind in Ireland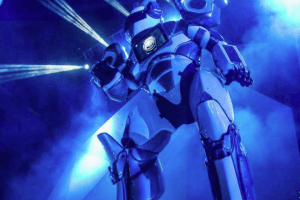 Facebook: https://www.facebook.com/RobotTED
Twitter: https://twitter.com/Robot_TED
Your favourite Tribute Transformer character: Bumble Bee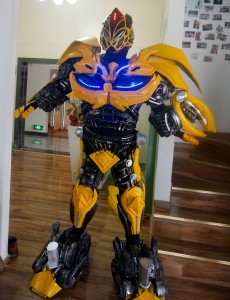 The Star Wars' Star Troopers for your Event / Exhibition.
The Daft Punk Tribute for your ultimate festival experience
Silent Disco – a unique way of partying away to your favourite songs
You can also find us on Twitter, Facebook and Instagram to keep up-to-date with special offers, new / fresh ideas and our latest arrivals.