Robot Wonderland – a story about a robot boy that wanted to fly!
The ultimate interactive robot show, coming from March 2016 onwards.+353-86-250-4795
Experience a one of a kind matinee and early evening show, which will not only inspire young children but also have adults remember their youthful ambitions of making dreams come true!
A fun packed & mesmerising robot show full of laughter and joy for the whole family.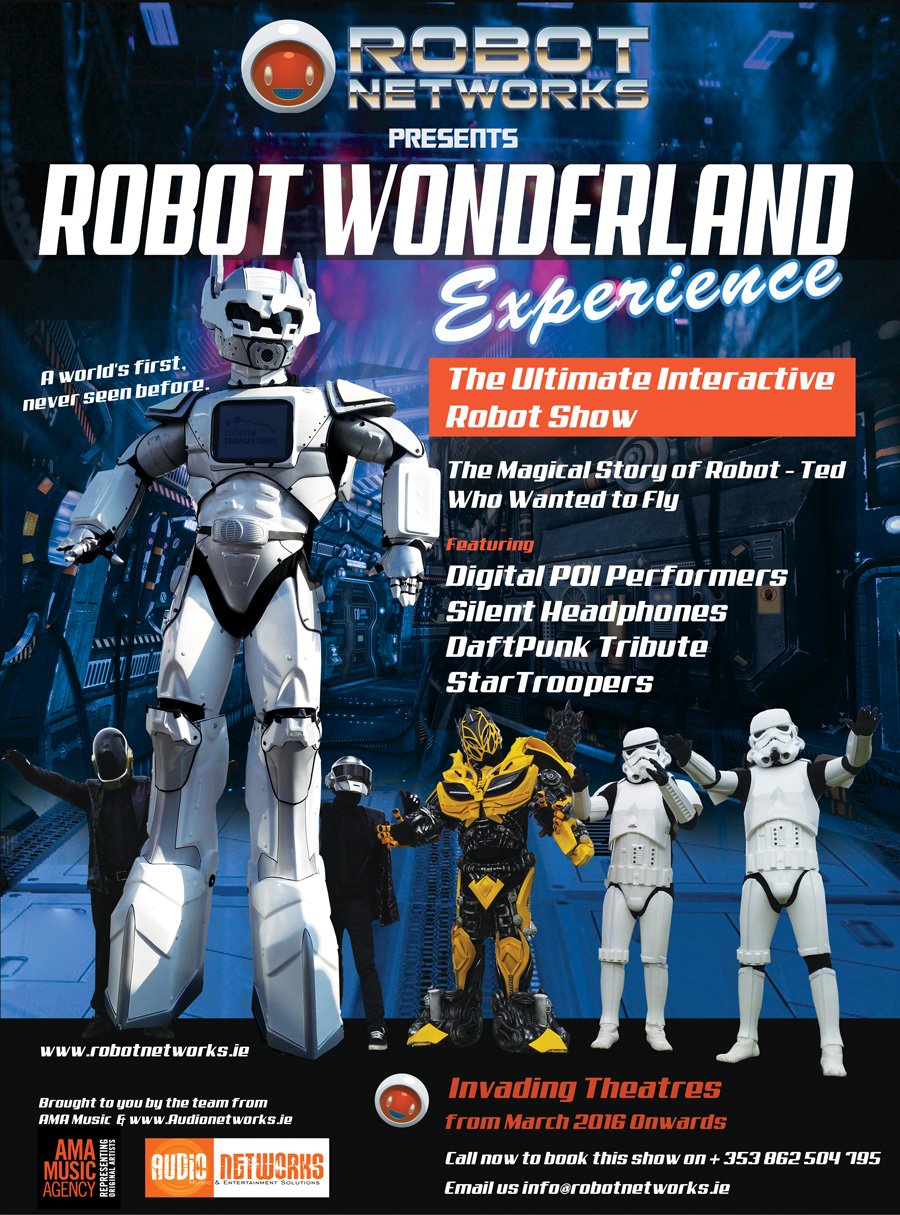 Robot Wonderland, featuring the 8 foot giant Robot-TED and his friends.
All Ted wants to do is fly!!
Brilliant family fun adventure and a world's first. DO NOT miss it.
Call +353-86-250-4795 to book this show!