In order to draw attention to a wider spectrum of your possible audience at your Exhibition can prove to be of a great challenge – with that in mind we represent only the most Unique Robot Entertainment Acts in Ireland, exclusively made available to Robot Networks, who will ensure to capture the attention of a crowd of all ages. Our team is delighted to present to you the most incredible and awe-striking humanoid Robots for Exhibitions, who with their animated features, music entertainment options, light shows and smoke machines have the ability to hold a conversation and therefore appeal to both adults as well as kids. But not only that, with the choice of the 8 feet tall Robot-TED your exhibition stand will be seen from afar.
With our Daft Punk Tribute DJs, the music and illuminate helmets will automatically draw attention your direction. Curiosity will follow and a crowd will gather for you!
Our Robots offer an original blend of high-tech costumes, special effects and that coveted WOW Factor Entertainment to amaze and entertain your guests, whatever the event you have in mind on planning!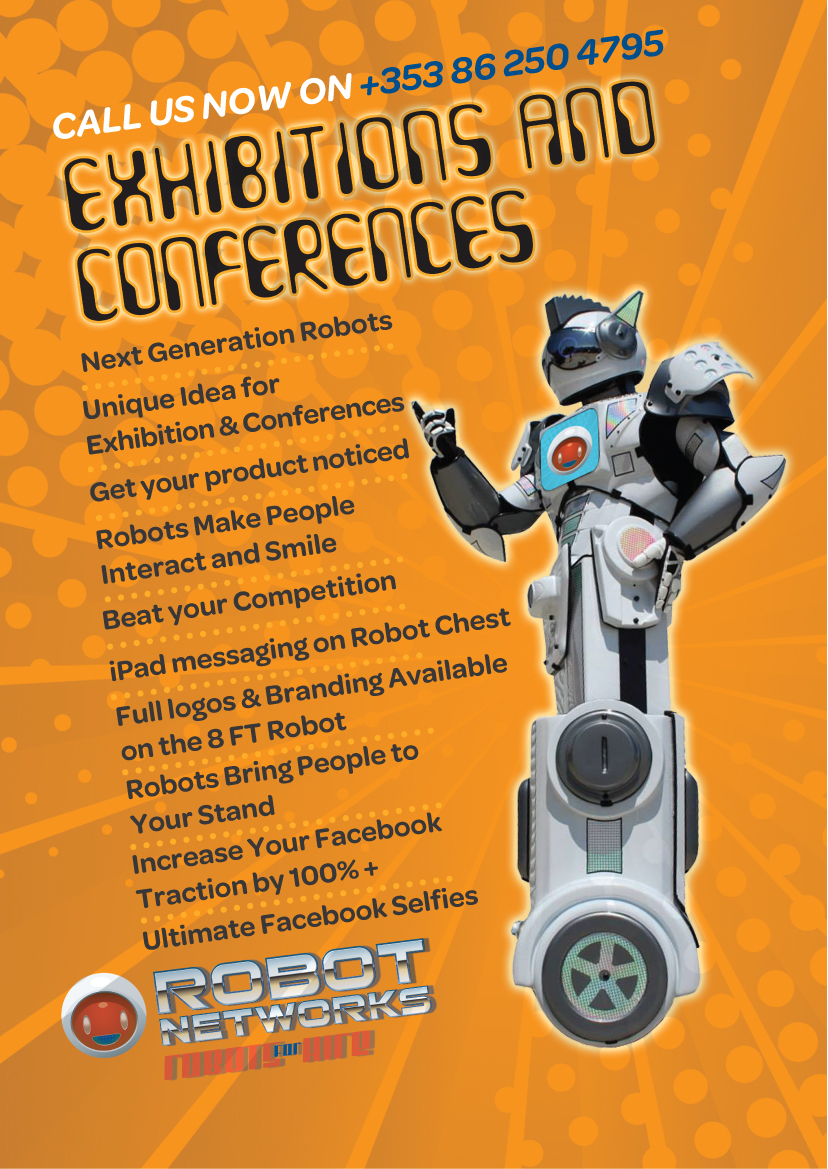 The famous Daft Punk Tribute Act

Call +353-1-86-250-4795 for a direct quote and friendly personal advice, or alternatively do send us an inquiry via our Contact Form.