Summer is a time when people queue up for the best festivals in town, featuring the most exciting acts.
To be original and heard in the midst of the various festivals all over the country, a good music act alone simply doesn't cut it any longer and the organisers will have to be that one step ahead of everyone else!
With that in mind the team at Robot Networks put its 25 years of experience to good use and came up with the most exciting Robot Entertainment Acts, who will draw attention to your upcoming event – add uniqueness and versatility.
Be one of the first to hire your very own one-of-a-kind Robots for Festivals, who with their state of the art technology, capability to interact and play music, as well as advertise your festival's logo, will undoubtedly put a smile on every single festival goer's face
Be daring and be heard on the circuit. Stand out and make a statement. Your festival will not only be talked about ahead of the event, but also during and most importantly afterward.
We boast an impressive roster of Original Festival Acts – please just see below for videos and call us for any questions you may have on how to hire our Awe Striking Entertainment Robots. +353-86-250-4795 / info@localhost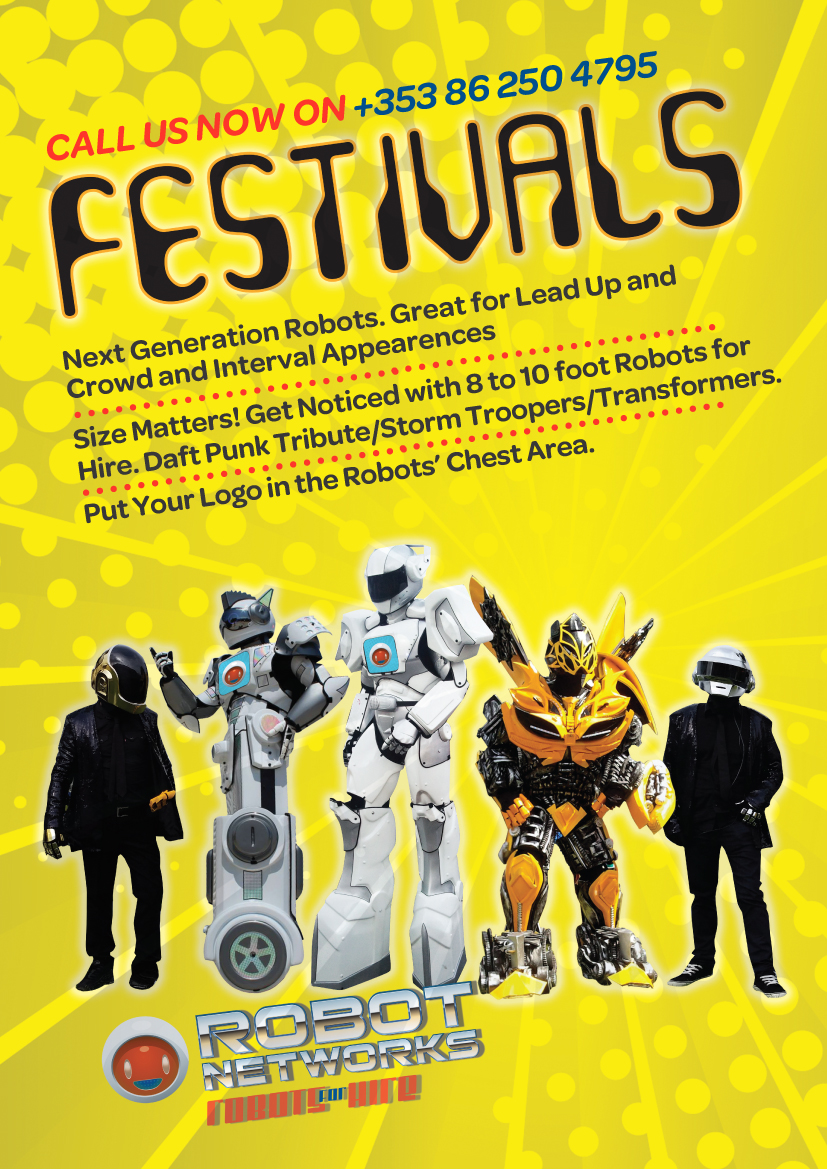 The famous Daft Punk Tribute Act

Call +353-1-86-250-4795 for a direct quote and friendly personal advice, or alternatively do send us an inquiry via our Contact Form.